Seeing is believing – the video advantage.
The power of video routinely changes the course of a legal proceeding. Video captures powerful emotions and gives the legal team a potent tool to package their arguments concisely for maximum impact.
---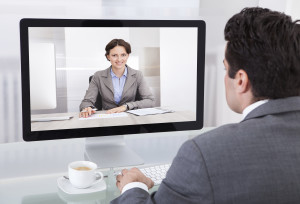 Res Ipsa offers a full array of video services using top-of-the-line equipment, such as the latest HD cameras and professional microphones, for every project we take on. Our highly-skilled video experts are certified legal video specialists and National Court Reporters Association trained. They can utilize existing footage to create high-quality productions in numerous presentation formats, and their smart, skillful and adaptable approach to every case consistently delivers an exceptional video product no matter the logistics or technological requirements.
Our video capabilities:
Video Depositions
Video Digitalization and Synchronization
Day-in-the-Life Documentaries
Video Settlement Brochures
Video Documentations
A/V Support for Mock Trials and Focus Groups
Seminar Support
Remote Video Depositions
The Res Ipsa video team also handles video editing, audio enhancements, still frame captures, special effects editing and surveillance video review, editing and enhancement.